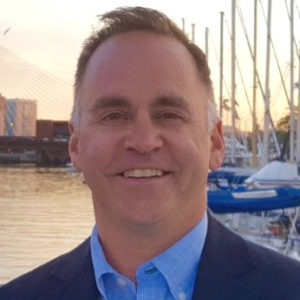 Jeff Doretti provides executive-level consulting services to multinational corporations. He leverages his expertise in marketing, global business development, strategic planning, and operations improvement to develop and grow organizations in sectors ranging from education to non-profit to energy.
Jeff's projects as a consultant have included research and evaluation of trends and emerging business opportunities in the U.S. private school market; assessment, development, and implementation of executive management strategies in the education and nonprofit arenas; and re-engineering and streamlining processes for a renewable energy company, positioning it for acquisition or merger.
The combination of a B.A. in Communications and Marketing from Boston College, and an M.Ed. in Education from Cabrini University, give Jeff unique perspective and market insight. His career includes a variety of leadership roles at world-class organizations, particularly in the education sector. Some of his roles have been Chief Operating Officer at EduBoston, Senior Director of Operations at The Cambridge Network, and Senior International Program Manager at Road Scholar.
In addition to his global business consulting, Jeff has an impressive volunteer record. He is currently a big brother with the Big Brother Association. He also volunteers at Camp Fatima, where he works with children and adults who have intellectual or developmental disabilities. Additionally, Jeff is a board member of Hoop Dreams, as well as KinderSun. And for more than 10 years, Jeff has volunteered with Friends of the Boston Harbor Islands.
Currently, Jeff is seeking a full-time position in operations or business development.
Jeff's least favorite food is sour cream. "It's a naming/branding thing," he explains.