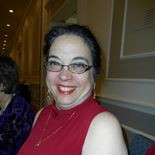 Laila Jones is Director of Global Marketing Intelligence at Dassault Systèmes, creators of the 3DEXPERIENCE platform.
In her role at Dassault Systèmes, not only does Laila keep an eye on competitors, she is a recognized trusted advisor with expertise in program management and strategic partner management, process analytics, strategic roadmaps, regulatory compliance (WEEE, RoHS, and CE), and system selection. She is also a Project Management Professional (PMP).
Laila's superpower is translation. From technical jargon and industry-speak to medical advice, Laila excels at making what is difficult or nearly impossible to comprehend, comprehensible, so that it has meaning for others.
"In my work, I translate technical issues, and trends, and complex matters into stories, messages, and illustrations that my peers can act upon with confidence," says Laila. "Yes… that's my super power. I hear it, I understand it, and I make it comprehensible for others."
Read more about Laila's superpower at her blog, where she writes about Pursuing Joyful Living as a Techie.
Laila has a BS in Mechanical Engineering from San Diego State University – California State University, and an MS in Mechanical Engineering from Portland State University. She is a licensed Professional Engineer (PE).
Currently, Laila is looking for additional enterprise software consulting gigs. She is also interested in networking and continuing to meet new people.
One of her passions is ballroom dancing, which she describes as pure joy in motion!
When it comes to food, Laila is not a fan of ris de veau (sweetbread in gravy) because of the yucky texture.