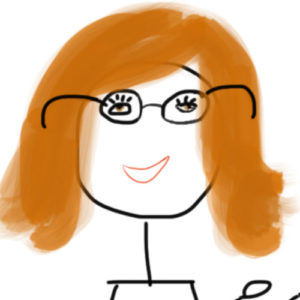 Lisa Chisholm, elite performance coach and founder of Chisholm Coaching — Elite Performance Coaching, helps business professionals learn and use the techniques of world-class athletes and performers to conquer high-stakes presentations and business interactions.
"You could call me a confidence coach," says Lisa. "I help people not to shake, sweat, stutter, freeze, hate themselves, panic, forget things, or feel sick when they're trying to deliver their excellence.
"I help people to manage anxiety and increase their productivity, while feeling great about the work they do and about their career."
As a professional orchestral musician, Lisa can relate to situations where it's critical to perform well and deliver excellence under pressure. Combining this insight with her formal training in sport and performance psychology and counseling, Lisa has developed a curriculum for business professionals, based on the mental techniques, tools, and performance skills used by Olympic athletes and performing artists to prepare for and navigate high-stakes situations.
Lisa received her orchestral performance training at McGill University, and at the Juilliard School. She is a bassoonist, and has performed with a variety of world-class orchestras such as London's Royal Philharmonic Orchestra and the Houston Symphony Orchestra, and has held full-time positions with the Victoria Symphony Orchestra and the Winnipeg Symphony Orchestra. She is currently a contracted member of the Canadian Opera Company.
Lisa completed a Certificate in Psychology at Ryerson University, and an Advanced Counseling Skills Certificate from George Brown College in Toronto.
It may come as no surprise that one of Lisa's superpowers is that she is a "people-matchmaker."
"Part of what I love about networking is getting to know people's situations, wants, and needs, and then matching them with others," she says.
Lisa's other superpowers include her uncanny abilities to find parking; bring good weather (Invite Lisa to your event, and you'll have good weather!); and find the perfect size leftover container.
Currently, Lisa is looking for personal introductions to HR decision makers (specifically, those involved with Professional Development programming,
Learning & Development, and Diversity & Inclusion), so that she can bring her workshops and individual coaching to new executive clients.
Lisa is writing a book of her curriculum, titled Ready, Set, Confident. The book will be ready (and set, and confident) in a few months.
If you meet with Lisa or invite her to an event, don't serve her eggs. She dislikes them, unless, she concedes, "they are cleverly disguised in a chocolate cake."