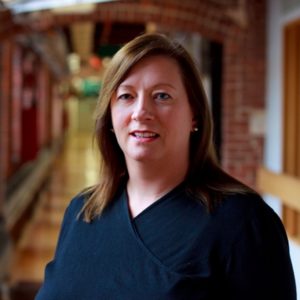 Mary Keele is an intellectual property paralegal, and the Office Manager at Clocktower Law LLC.
Mary earned her Certificate in Paralegal Studies from Bentley University. She also has a B.S. in English from Suffolk University.
As the proud and loving aunt of a teenage nephew with autism, Mary is passionate about supporting the autism community. She is active in various related causes, most notably, Autism Speaks. Her Treehouse ASK is for support for this organization that is dedicated to increasing global understanding and acceptance of autism, advancing research breakthroughs, expanding early intervention, and supporting the transition to adulthood.
One of Mary's special talents is finding excellent travel deals. She also has a gift for finding great ways to work out logistics to ensure a great travel experience. As an example, Mary recently took a short trip to Hawaii for a family event. While there, she connected with a cousin from Ireland, who thought it would be fun to visit Boston while she was traveling. Mary drew on her knack for travel planning, and the two made a serendipitous stop-over in the Grand Canyon and Sedona on their way to Boston from Hawaii.
In addition to travel, Mary enjoys the beach, reading, cooking, spending time with her husband, their five children (and their significant others), and their grandson.
Though Mary is not one to avoid an opportunity for adventure, she will always avoid Swiss cheese.