And why it matters for GIVERS.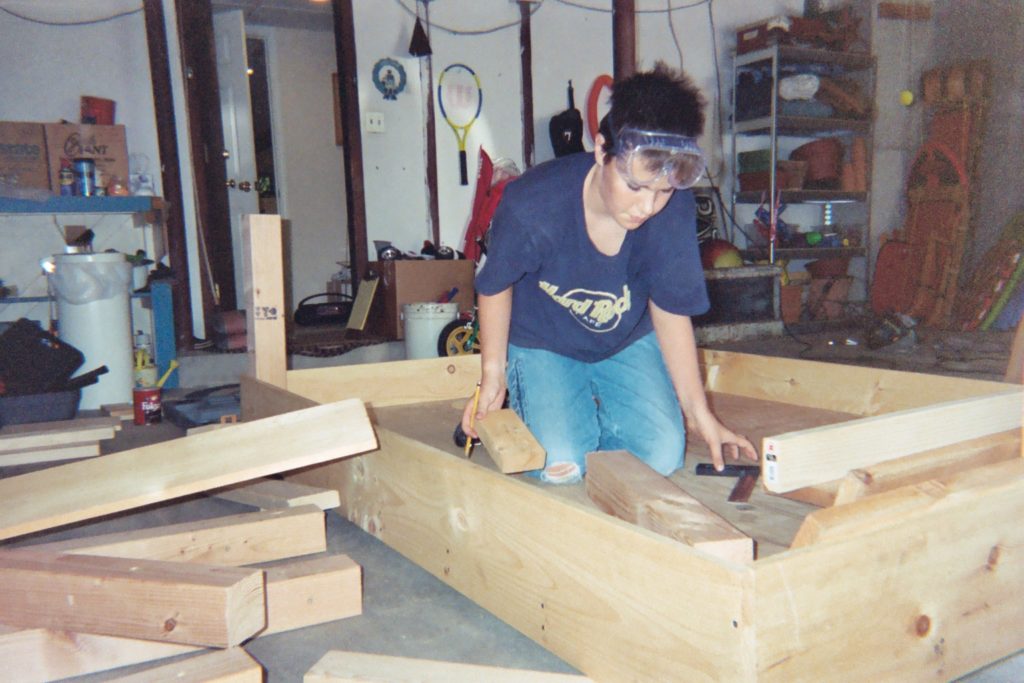 In the early 2000s, when my biological kids were in elementary and middle schools, I would tell them two things each day before they headed off to school: "Have a good day. Ask good questions." (Later, I would complicate this advice by adding a Strong Bad quote, "No loafing!" And then a postscript about rules having exceptions: "Except in designated loafing areas." But I digress.)
Asking good questions is a good way to learn things, and it's and idea that I got from reading books by Richard P. Feynman, whose father taught him to be inquisitive.
"To keep trying new solutions is the way to do everything." – Richard P. Feynman in 'The Meaning of it All: Thoughts of a Citizen Scientist'
And while it is true that there are no dumb questions, some questions are better than others at getting to answers.
So I recently re-read Adam Grant's book 'Give And Take,' which was part of the inspiration for this Treehouse community, in an attempt to understand what makes some questions better than others.
Adam Grant says that about 60% of people are matchers. In my experience, the matcher number is closer to 75%. But in Treehouse, the majority of people are GIVERS, so the group dynamics are going to be very different from other groups.
One of the goals of Treehouse is to maximize the impact of the group. It might seem logical that the way to do that would be for each member to start OFFERING to help others in various ways. But the opposite is true. To maximize the impact of this (or any) group, you should start by ASKING for help. Specifically, each member should ask a good question. To quote Adam Grant, "Plenty of people hold GIVER values, but they suppress or disguise them under the mistaken assumption that their peers don't share these values."
Trust me, everyone in Treehouse shares your GIVER values!
So what defines a good question? Wayne Baker, who has partnered with Adam Grant on various projects, says that a good question is S.M.A.R.T.
S = Specific
M = Meaningful
A = Actionable
R = Real
T = Time-bound
The Palo Alto College Teaching & Learning Center gave this excellent example:
Bad Request = I need a dog sitter.

Good Request = I have the most adorable golden retriever named Sadie that I rescued three years ago. She is my world and is very high needs. She hates kennels because of her life before I adopted her. I am going on a trip abroad the first week in August and I need a reliable and experience petsitter to care for Sadie. Does anyone have a recommendation?
So when you come to the next Treehouse event, come ready to ask a good question, a S.M.A.R.T. request, an ASK that will get you to the ANSWER and the HELP that you need – and are so good at giving. Each of us will be challenged to ASK a good question. And each of us will be challenged to (quoting Adam Grant) "use your knowledge, resources, and connections to help fulfill each request."
Your ASK can be PERSONAL (Community, Family, Health/Fitness, Spiritual) or PROFESSIONAL (Business, Career, Job). But it must be S.M.A.R.T.
Here's another example of a good and a bad request by me:
Bad Request = I need someone to take my loft bed (pictured above and below).

Good Request = In 2003 and 2004, my kids and I built the perfect treehouse in our backyard in Acton MA. That physical treehouse is why this group is called Treehouse. In 2006, my son, Sam, and I built a full-size loft with leftover lumber from the treehouse project. It's a replica of a loft that I build when I was in college. Sam was 12 years old when he built the loft, from photos of my old loft. He drilled every hole, cut every piece of wood, assembled everything. Six years later, Sam outgrew it, and my youngest, Simon, used the loft until graduating from high school in 2016. But now we need space for guests and a home office, and the loft needs a new home. I'm hoping to find someone who can take and enjoy the loft, and I need to get this done by New Year's Eve.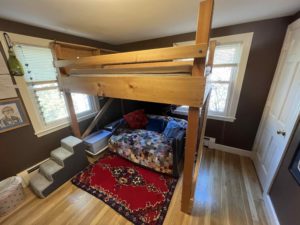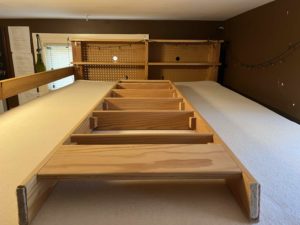 Peace,
Erik, Treehouse Member
—
P.S. If you want to say something meaningful to someone important, say it.
If you want to do something meaningful for someone, do it.
Don't wait until it's too late.