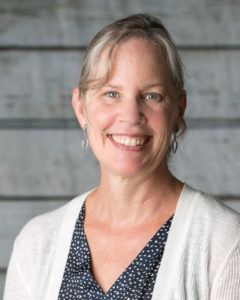 Anne (Cook) Draudt, architect, has been working in the Boston area for over 25 years and has designed more than 100 unique and light-filled family homes, as well as award-winning churches, schools, and large-scale commercial buildings. She founded Draudt Design 20 years ago to work with families to transform their homes and make their lives better.
Anne says that she loves to "approach each project as a unique challenge and enjoys the learning involved in getting to know each new client, new site and new program."
A recent Draudt Design renovation in Newton is featured in the premiere edition of New England Home's magazine this month.
Anne's current work is mostly local to New England, but earlier projects can be found across the country, from the renovation of a Nob Hill Victorian in San Francisco to the complete transformation of a 1920s Sears Catalog warehouse in Boston's Kenmore Square; to a new charter middle school in Albany, New York; and a new wellness and athletic center for an independent 6-12 girls School in Simsbury CT. Her work has received awards from organizations such as the Boston Society of Architects, the Massachusetts Historical Commission, and the Boston Preservation Alliance, and has been featured in the Boston Globe Magazine and New England Home next.
It makes sense, then, that two of Anne's passions are houses, and making people happy. Community service has had a big part in Anne's life, as well; she has worked with various town and school committees, and is currently the president of the Stow Community Chest, an organization that raises funds for local non-profits.
In her free time, Anne is also passionate about books (specifically the paper kind–she loves turning pages and having stacks of them around), a fact that also makes sense, given that she loves constantly learning and exploring new ideas.
A graduate of Tufts University with a double BA in Drama and English, Anne was involved in scenic lighting design at The Arena Theatre, was a founding member of the Arts House, and was awarded the Marston Balch Award for Lighting Design.
Anne credits her move to from theatre to architecture to a course during her junior year that included film, sculpture, and architecture. She loved how architecture combined the practice of design with solving real-world problems that have a direct impact on people's day-to-day life. She went directly from Tufts to the Harvard University Graduate School of Design, where she earned a MArch (Architecture).
Anne is not one of those whose creative fuel is boosted by coffee. Along with coconut, in fact, coffee is one of Anne's least favorite foods. She is passionate, however, about tea and dark chocolate.