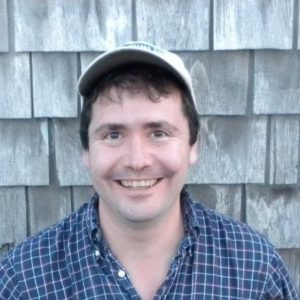 One might say that Adam Pachter leads a life filled with drama. A screenwriter who specializes in science fiction, action features, and thrillers, Adam has created screenplays for a variety of cinematic and television outlets. He also teaches his craft at Emerson College, where he is an affiliated faculty member.
Among Adam's projects are his sci-fi screenplay, Hiber, which has been optioned twice by Amazon Studios; and his pilot for a TV drama, The Memory War, which was packaged by CAA (Creative Artists Agency). Adam is also shopping various TV dramas to networks and studios. He is represented by Jon Levin at Fourward.
In addition to screenwriting, Adam writes and edits various other types of content. He has done freelance educational content writing and editing for WGBH, and currently does similar freelance work for Lumina Datamatics. Drawing on his love for baseball, Adam also edited a set of baseball fiction anthologies: Fenway Fiction, Further Fenway Fiction, and Final Fenway Fiction.
Adam has a J.D. from University of Chicago Law school, and an A.B. from Harvard University. He is the Boston area chapter head of Harvardwood.
Clearly, storytelling is one of Adam's passions, and his Treehouse ASK is for more stories to tell.
Adam is also passionate about the drama of parenthood, and enjoys being father to his two daughters.
If Adam has a passionate dislike, it is cold cheese…at least as far as food items go.