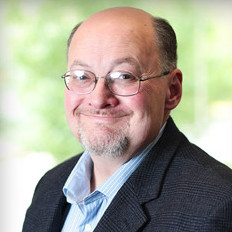 Bill Muller is a serial Chief Marketing Officer who helps companies optimize their performance and define their business approach so that they can grow their market share and enhance their brand awareness. With a focus on software and professional services companies, Bill's expertise is in B2B, Software as a Service (SaaS), and startup companies, and he has led multiple organizations to successful exits.
With a career marked not only by advancing top-line and bottom-line business growth, but also by developing and inspiring teams, Bill has held executive leadership roles at such companies as Visual IQ, iProspect and Contract Logix.
In addition to his leadership in marketing and business growth, Bill has published numerous articles on business and marketing topics. One of his most recent articles is B2B Start-Up Marketing: Your First 10 Priorities, published on LinkedIn.
Bill is currently in search of a B2B tech marketing role, either full-time or as a fractional CMO.
Outside of work, Bill enjoys summoning his superpower of brewing beer, sharing it with family and friends, developing his own beer recipes, and hoping that what results turns out to be drinkable!
As least favorite foods go, many Treehouse members (and countless others) would be in agreement if they learned that Bill's is liver.