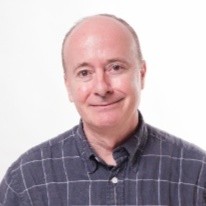 When Steve was a kid, his parents knew he would be an engineer. He jumped off the garage roof using a plastic trash bag as a parachute (Aerodynamics). Instead of popping one cap at a time, he dropped a huge rock on an entire box of caps. It burst into flames. His ears rang for an hour (Extremes Testing). He rigged an intruder alarm on the door using string, spoons and a pan (Mechanisms).
Today, Steve is a seasoned engineer. He can tell you stories spanning 24 years in high-volume consumer electronics (Bose, Olympus) and 13 years in optics and wafer inspection systems. The stories are about challenges in product development, new technology, and team communication.
Steve maintains focus on the needs of the customer and uses a structured approach to drive that down into design choices. He enjoys guiding teams and new engineers through this structured process for product development.
Colleagues have described Steve as someone who can parachute into an undefined or tangled problem and map a logical way to approach and solve it.
"I consciously balance between creative vs. analytical; methodical vs. efficient; depending upon the project phase and the priority."
Steve holds patents in various fields including robotics, optics, and vibration isolation. His company, Z. Drake Associates, offers services and advice in product development and marketing communications.
Steve loves to cook, loves to eat…just about everything…except natto.