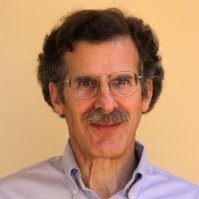 Ronald Micheels is president of Innovative Science Tools, Inc., which he founded in 2009. Innovative Science Tools, Inc., develops spectroscopic instrumentation and technologies that are used for chemical analysis, as well as for the detection of counterfeit materials (including counterfeit drugs). The company also consults on instrumentation and analytical method development, based on optical spectroscopy for clients seeking to conduct analysis of chemicals and substances.
With a Ph.D. in Physical Chemistry from the Massachusetts Institute of Technology, Ronald has more than 30 years of experience working in industrial research and development using spectroscopic and chemical sensing instrumentation. Among Ronald's areas of expertise are applications of optical spectroscopy and hyperspectral imaging in areas of chemical process monitoring, pharmaceutical quality control, environmental monitoring, counterfeit drug detection, medical diagnostics, and homeland security.
Ronald's company holds four issued U.S. patents and one issued European patent related to a portable spectroscopic instrumention for material identification. Read more about current projects here.
Ronald's passion for science and exploration extends beyond research and development, to helping others nurture their interest in science. He developed a high school level course on assorted topics in chemistry and physics, which he taught as part of the M.I.T. High School Studies program. Ronald has also volunteered as a scientist/interpreter at the Museum of Science, Boston, where he guided museum visitors in hands-on chemistry, biology, and physics experiments.
A large element of the work that Ronald's company does involves helping developing countries to identify counterfeit vs. authentic medications such as malaria or tuberculosis drugs. Ronald's Treehouse ASK is for leads for non-profit organizations similar to the Bill and Melinda Gates Foundation, who can help support this work.
Though Ronald holds several patents, he patently dislikes beef.