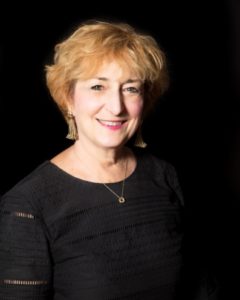 Audrey Daum is a Senior Vice President Investments in the Boston office of Moors & Cabot, Inc. She was a Director -Investments with Oppenheimer & Co. Private Client Group from September 2010 through April 2017 until joining Moors & Cabot. At Oppenheimer, Audrey worked with individuals and small business owners on portfolio management, retirement and estate planning. She has spoken at MIT and other venues on the importance of financial literacy. Prior to joining Oppenheimer, Ms. Daum was employed as a Vice President and Financial Advisor at Merrill Lynch from 1998 to 2010. Before joining Global Wealth Management, Audrey served as a Senior Business Manager at Merrill Lynch in Plainsboro from 1996 to 1998. Prior to joining Merrill Lynch, Audrey was a Vice President of Institutional Fixed Income Sales at Citicorp Securities. Audrey was Vice President of Corporate Finance from 1988 to 1994.
Ms. Daum holds an MBA from MIT Sloan School of Management, 1988, spent two years at Harvard Graduate School of Arts and Sciences, and holds an undergraduate degree from Northeastern University. She was named a Five Star Wealth Manager in Boston Magazine from 2011 through 2017.
Audrey is a Board Member and Co-Chair, Women's Events of the MIT Sloan Alumni Association of Boston and has served as Past President and Treasurer. Prior to relocating back to Boston, she was President of MIT Sloan Alumni Club of New York. In 2017, Audrey launched Women and Wine Wednesdays, a successful professional women's network, as part of her volunteer with MITSBAA. She has also served on the Executive Council for Ellevate Networks' Boston Chapter and has partnered with Invest In Girls, hosting events on the importance of financial literacy.
In addition to her work as a financial advisor, Audrey has a passion for helping others. Whether helping young people learn about financial literacy, or helping connect companies and individuals with the appropriate lawyers, accountants, and doctors or reaching out to neighbors and friends who need support, she is readily available.
Audrey's least favorite food is eel. As a kid, she watched her Dad catch them, and found it to be disgusting (although she loves most fish).
Audrey is requesting leads for financial advisory business, and would welcome opportunities to speak.