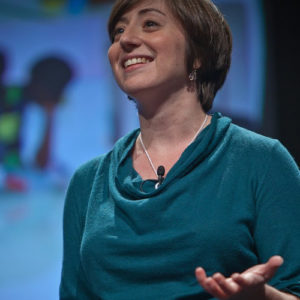 Scientist and social entrepreneur Nina Dudnik is driven by her passion for bringing diverse resources together to find innovative ways for solving complex social and business problems. A strategic thinker, Nina is highly skilled at helping foster effective, transformative global and local partnerships.
"Imagine a world in which talented people everywhere contribute fully to innovation and tackle the world's most pressing problems," says Nina. "That is the vision that drives me."
As founder of Seeding Labs, where she was also CEO for more than 11 years, Nina realized her dream of empowering the world's most talented scientists to discover solutions to challenges impacting the global community. From its beginnings in 2006 as an all-volunteer grassroots effort, to its establishment as a non-profit corporation, Seeding Labs continues to equip scientists to help transform the world.
Nina's areas of expertise include entrepreneurship, particularly business strategy and taking an organization from startup to scale; organizational growth; corporate social responsibility (CSR); and global science capacity building (including needs assessment, impact monitoring, and evaluation).
As a complement to her work in science and social entrepreneurship, Nina is a TED fellow.
Nina has a Ph.D. in molecular biology from Harvard University, a Ph.D. in nucleosome assembly systems in Drosophila from Harvard Medical School, and a ScB in biochemistry from Brown University. She is the author of numerous journalistic and editorial articles on topics that include global science practice and public health, international scientific cooperation, diversity in science, and social entrepreneurship.
A frequent keynote speaker, Nina is passionate about public speaking as well as helping others develop their public speaking skills.
For her Treehouse ASK, Nina is looking for new speaking opportunities.
There are no statistics on how many scientists have installed disco balls in their living rooms, but one scientist who has done so is Nina Dudnik, who, shortly after doing so, taught her three-year-old daughter to dance.