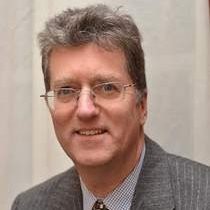 John Koenig, owner of John L. Koenig Law, LLC, is an attorney who specializes in helping clients with business succession, including traditional purchase and sale of business, internal ownership transitions, and partner/co-owner comings and goings.
"My passion is to help entrepreneurs and business owners obtain successful results with The Most Important Transaction of Their Life – the ownership transition of their business."
Transitioning a business requires creativity, and John works with his clients to address challenges that arise, navigate potential roadblocks, and craft effective strategies to ensure the best outcome. John has a flexible approach, which is key to success in this complex process.
A graduate of Harvard University and American University, Washington College of Law, John is licensed to practice law in Massachusetts, California, and New Hampshire. His clients include owners and operators of both virtual and bricks-and-mortar businesses ranging from low-tech to high-tech and professional services.
In addition to practicing law, John is a vocalist. He is Director and Officer of the Harvard Krokodiloes, an a cappella group he sang with in college. The ensemble also included such members as Fred Gwynne, of The Munsters and My Cousin Vinny fame. In addition, John performs with The Jameson Singers, a renowned vocal ensemble that performs both a cappella and choral-orchestral pieces from the 15th to 21st centuries.
John is also a corporator for Emerson Hospital, and has worked on the committee for the Emerson Hospital 5K Run-Walk for Cancer each year since 2013. "As a corporate, I am a cheerleader for the hospital, asked to provide my time, talent and treasure."
John's wife, Susan Winship, is a social worker by training, and is the Executive Director of South Sudanese Enrichment for Families, a 501(c)(3) charity she formed in 2004 to support the "Lost Boys" of Sudan who were resettled in Eastern Massachusetts without any parents, and which now also supports their wives and children, primarily in the areas of literacy, pre-school and summer camp. For John's Treehouse ASK, he suggests people check SSEF online and consider making a contribution to this worthy cause.