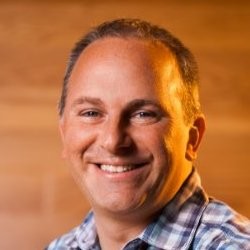 Sean McGrail, an early stage investor and strategic advisor, is Managing Director at Golden Seeds, an angel investing organization that focuses on investing in early-stage companies led by women.
Sean's talent for identifying market needs and customer issues, and his gift for developing innovative, creative solutions, have made him a valuable advisor to start-up companies and an insightful mentor to entrepreneurs.
In addition to helping other entrepreneurs build successful businesses, Sean has had a number of his own notable business successes. One of the most recognizable across demographics may be Paint Nite (now Yaymaker) which Sean co-founded, and where he was president for five years. Sean led R&D and developed the Paint Nite concept, now wildly popular across the country, from scratch.
Outside the world of entrepreneurship, Sean's adventures include global travel. He has taken two trips around the world, and has had the opportunity to enjoy them from two different perspectives: the first on his own as a carefree, single adult; and the second as a father, bringing along his nine-month-old child.