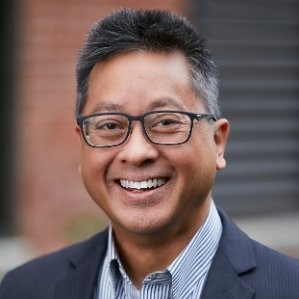 Achmad "Didi" Chadran is a Product and Solution Marketing Manager at Atonix Digital. Atonix develops SaaS-based Asset Performance Management (APM) products and solutions to help infrastructure-intensive organizations streamline investment planning, risk assessment, program management, and operations monitoring and diagnostics.
One of Didi's "super powers" is his knack for gaining insight into the perspectives and concerns of stakeholders and creating meaningful value propositions for all involved. Didi enjoys helping stakeholders understand how they benefit from a product.
"I try to approach all of my work as I do my poetry," he explains. "Interleaving ideas and mementos into my collateral to connect with busy people in a personal and emotional way."
This results in solid and lasting customer relationships.
"I create collateral portfolios, which I promote to specific buyer personas at different stages of the purchasing cycle," says Didi. "These portfolios are my primary vehicle for maximizing sales closing rates and customer loyalty."
Leveraging techniques acquired from Pragmatic Marketing and Dell's Social Media and Community Professional courses, Didi orchestrates an ensemble of platforms to enrich and amplify his messages. Didi earned an M.A. in International Telecom Policy from Ohio University, and a B.A. in English Literature from the University of Virginia.
Didi counts Ellen Butchart, his college film studies teacher and Honors adviser, as one of his mentors. "(She) taught me how to write, and therefore how to think."
Linda Hoffman, Didi's neighbor, has also had a great impact on Didi: "An artist, orchardist, and practicing Buddhist, who taught me how to be."
A self-professed foodie, Didi nevertheless has learned to say "no thanks" to nattō.