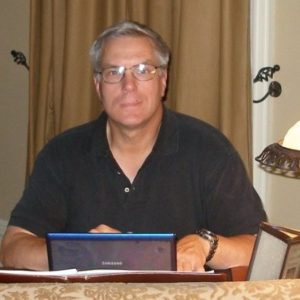 "Hanging out 'above the ground, socializing, and dreaming of the possible," is how Len Samborowski describes the Treehouse concept.
"The Treehouse events are a reminder to me to put my talk into action…I find them fascinating. Interesting, smart, energized people who have a story to tell. I admire what Erik has created with his Treehouse lunches. I love the metaphor of a tree house gathering of friends."
As Director of the charity website LukeLeaders1248.com, Len is a strong proponent of a pay-it-forward attitude that he calls servant leadership. Luke Leaders 1248, a nonprofit 501(c)(3), sponsors educational scholarships to colleges and trade schools for high school seniors who have committed to careers of service to others.
Leadership is, in fact, what inspires Len. "I am inspired in leadership roles. I am inspired through associating with great leaders (Erik Heels). My greatest happiness and sense of fulfillment comes from collaborating with good people to accomplish a difficult challenge."
Len has been to two Treehouse luncheons and one Treehouse social event, and plans to attend as many as possible. He went to his first Treehouse luncheon at the recommendation of a friend who had attended previously.
The book, Give & Take: Why Helping Others Drives Our Success, which Len received at his first Treehouse luncheon, commands a prominent place, along with Jim Collins' Good to Great and Finkelstein's Superbosses, on his bookshelf at Nichols College, where Len is Management Chair
"…Outstanding work and think piece, filled with prompts that inspire ('decide whether we will walk in the light of creative altruism or in the darkness of destructive selfishness.') I enjoy person-shaping books of this source when they are tied to stories of reality. Grant's book is like that, he ties in parables from the world of business, from people that have walked the talk are successful from it."
Len's "Ask" is that Treehouse members check out LukeLeaders1248.com, then (1) consider donating to the scholarships Luke Leaders sponsors, or (2) provide ideas on how to grow the Luke Leaders scholarship in support of aspiring servant leaders.