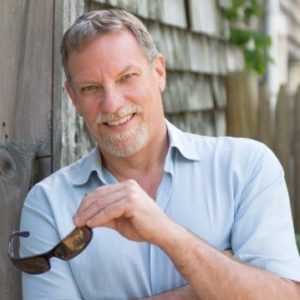 Meet Thomas Buckborough of Acton. Thomas attended Treehouse #16, his first, out of curiosity. After the experience, he says he will definitely be back. As someone who places a high value on infusing life with creativity, Thomas remarked that one of the elements that stood out for him about Treehouse was the mix of creative and inspiring people he met.
Thomas' passion for creating, his enjoyment of people, and his love for experiencing new places and things, is evident throughout all areas of his life. "In a lot of ways, people's passion ties in with their work. A passion of mine is food and entertaining, in the same way that I love designing and building an addition with a client, in the same way that I enjoy designing and building my business: These are Micro, mid-, and macro versions of my passion."
Founder of
Thomas Buckborough and Associates
, which specializes in full home remodeling solutions, Thomas likes the idea of inspiring his clients to think outside the box. "Clients are often stuck, and it's rewarding when I can help them to get unstuck about what they want, and begin to envision what's possible."
He sees the greater Treehouse community as "perhaps a means to help people think outside the box."
Thomas is currently reading Give and Take: Why Helping Others Drives Our Success, the book that people receive the first time they attend a Treehouse event. As a business person who has read hundreds of business books over his lifetime, Thomas remarked that it was difficult these days for a business book to catch his attention. The Give and Take book, however, was different."It's not formulaic, and it caught and held my attention because it's so well written."
Incidentally, Thomas abhors sea urchin.
Reach out to Thomas at thomasb@TBAdesigns.com