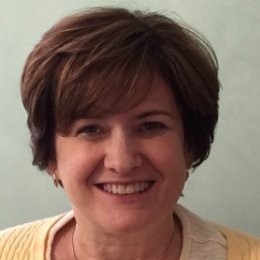 Christine Rafal is passionate about supporting creative and intellectual development in youth and in communities. She is Founding Director and Treasurer of the Academy of Presidential Scholars, Inc., and is also Principal at Content.Teaching.Research (CTR). Christine uses her expertise in promoting and maximizing learning experiences both in and outside the classroom. She is a teacher, classroom researcher, and developer of performance assessments and rubrics for teachers; as well as a developer of online courses, content, and curriculum for business and government clients.
Christine co-founded the Academy of Presidential Scholars to support those honored by U.S. Presidents as Presidential Scholars. The organization encourages these scholars to use their abilities, knowledge, and talents to benefit their communities and the nation by means of research, knowledge-sharing, community and public service, and activism. It also sponsors, hosts, and participates in activities and events to promote continued learning among Presidential Scholars, their colleagues, and the general public.
As Principal at CTR, Christine conducts education research, writes grants, conducts foundation-prospects research, and does curriculum development and instructional design. Her clients include non-profit organizations, for-profit companies, schools, and government agencies.
Christine has an EdD in Teaching, Curriculum, and Learning Environments from Harvard University Graduate School of Education. She completed an MAT in Secondary English at Tufts University, and an AB with honors and distinction in Linguistics from Stanford University.
Outside of work, Christine likes to take photos on clear days in the hour just before sunset. She is also fond of taking photos of street addresses that are numbered 143 when she comes across them. She explains that the number 143 is code for "I love you."
Christine is interested in more networking opportunities, and would enjoy meeting up with Treehouse members when she visits their towns.
Christine is not likely to ever say "143" to oysters, mussels, or clams; they are her least favorite food.