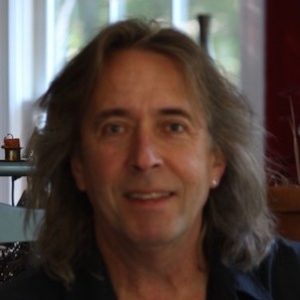 Chris Flisher spent 30 years in the telecommunications sector as a technical writer. Following a close personal tragedy and the burst of the telecomm bubble, Chris decided to take a new approach to life. He delved into astrology and soothed his soul with the artwork of the mandala. Mandalas are spiritual drawings that offer therapy and solace, as well as good intentions.
Chris has gone on to produce, host, and publish Turning of the Wheel, a weekly podcast featuring a discussion with famous authors, astrologers, and thought leaders on topics of astrology, art, and spiritual adventure. The podcast is currently celebrating 13 years on air. Chris also produces a periodic TV show of the same name on the local cable access channel.
In addition, Chris contributes a weekly column in the Beacon called, "Oh My Stars," and writes a free weekly newsletter that goes out to thousands of his subscribers.
As a guest of the U.S. State Department Art in Embassies program launched by President John F. Kennedy, Chris was a resident artist in the remote African archipelago of Cape Verde, where he taught the art of the mandala at three orphanages.
Chris spends much of his time consulting with clients and helping people understand the timing of events and their impact on an individual's life.
His Treehouse ASK is for work as a writer or facilitator of healing events using art and astrology as therapeutic tools.
Chris joins the many millions of others whose least favorite food is liver.