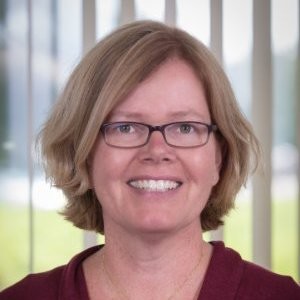 Innovator and entrepreneur Ann Westerheim is passionate about technology, and, in particular, its applications in business. Ann is founder and president of Ekaru, a company that provides IT support to small and medium-size businesses.
"Our mission is to provide great IT advice, strategy, and implementation to small businesses just like an IT department does in a big company," she says.
With a Ph.D. in Engineering from Massachusetts Institute of Technology, Ann has twenty years of high-tech research and development experience. Her career has included endeavors in numerous technologies, including microprocessors, and thin film semiconductors and superconductors, and she holds two patents. In addition, Ann was a pioneer in the development of early internet medical applications, including a home healthcare monitoring system for cardiac patients; and an internet-based ultrasound imaging application.
Ann's love of technology is also evident in her work as a volunteer mentor for FIRST (For Inspiration and Recognition of Science and Technology), where she works with students of all ages "to show (them) that science, technology, and problem-solving are not only fun and rewarding, but are proven paths to successful careers and a bright future for us all."
As Ekaru continues to expand, Ann's Treehouse ASK is for solo/due consultants interested in working with the company.
Incidentally, if one were to have a meal with Ann, it would likely not include stuffed peppers.