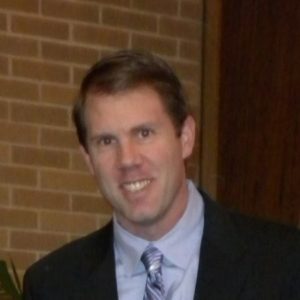 Michael Frisbie enjoys the challenges of risk-taking and thinking big. This is evident in the fact that he runs three successful businesses: a busy ice cream store, a network of upscale auto refueling stations and convenience markets, and a commercial real estate development company.
As owner of Frisbie's Dairy Barn in New Britain, Connecticut, Michael is a purveyor of homemade ice cream that customers describe as "rich and dense," "buttery and creamy," and "amazing." Frisbie's creates ice cream ranging in flavors from Nutella to coconut almond to salted caramel. The store is also a venue for regular open mic nights, and sponsors other fun events such as its own version of Paint Night, "Paint and Scoop."
Michael is also the owner of Noble Gas, Inc., an independent network of high-end auto fueling stations with convenience markets, with offices located in Hartford, Connecticut. Michael is seeking to grow Noble Gas by adding locations on the East Coast, between Boston and New York. His Treehouse ASK is for help with doing this.
Additionally, Michael is President of Noble Energy Real Estate Holdings, LLC, where he oversees all major stages of the company's commercial real estate projects from identification and acquisition to permitting and construction, as well as project management. Michael is also responsible for the financial aspects of the company's construction projects.
Michael earned his Bachelor of Science in Business Administration from Nichols College.
Evidence of Michael's ability to think big shows not only in his business life, but also in his personal life; he is passionate about being the best dad he can be to a blended family of seven kids.
Michael may or may not be successful in convincing all of those kids to eat their spinach, but he probably doesn't exert much pressure on them to eat their baked beans, since they are his least favorite food.